Settlement Permit and
EU - Long Term Residence Permit
The settlement permit ("Niederlassungserlaubnis") is a permanent residence title and allows you to live in Germany permanently and pursue any employment or self-employment. It is usually issued after five years of legal residence. The most important prerequisites for obtaining the permit are the forecast of a secure livelihood, pension insurance contributions and in most cases German language skills at level B1.
There are numerous special regulations: If you are married to a German citizen, you can obtain a settlement permit after just three years. If you are a recognized refugee under the Geneva Refugee Convention, there are simplifications regarding language skills, securing a livelihood and pension insurance contributions. In addition, the time is reduced to three years if you have language skills at level C1 and can earn more than 75% of your living from your own income.
If you are in possession of an EU Blue Card, you can obtain a settlement permit with basic language skills after just 33 months (from March 2024: 27 months). For language skills at level B1, the time is even reduced to 21 months. For graduates of German universities or German vocational training who are employed as skilled workers, a period of 2 years applies (Section 18b AufenthG).
For all other skilled workers with recognized education, the period is reduced to 4 years (from March 2024 to 3 years).
The following table shows the different requirements: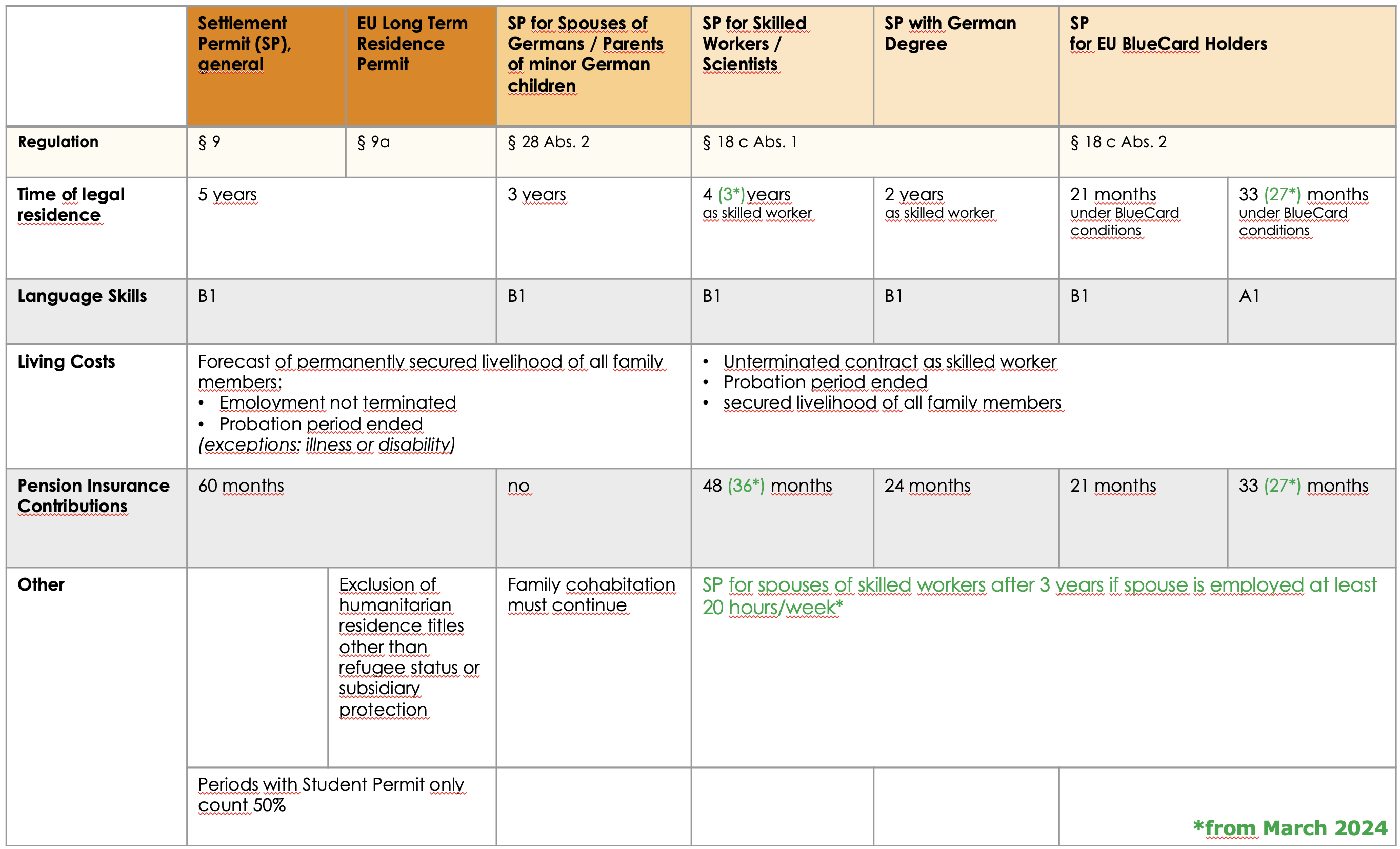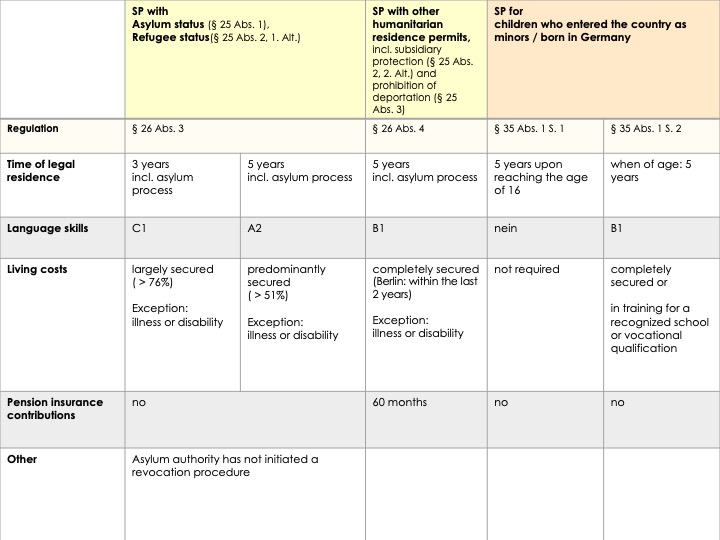 EU – Long Term Residence Permit / Erlaubnis zum Daueraufenthalt-EU
The EU Long Term Residence Permit ("Erlaubnis zum Daueraufenthalt-EU") is a residence title that is very similar to the settlement permit in terms of requirements and rights. However, you can only obtain this after a legal five-year stay.
With a German EU permanent residence permit, you can move on to other EU countries (except Ireland and Denmark) and obtain a residence permit under simplified conditions. There are also much more generous expiry regulations for periods of absence from Germany.
Holding an EU permanent residence permit therefore has significant advantages over a settlement permit and should therefore be applied for as a priority.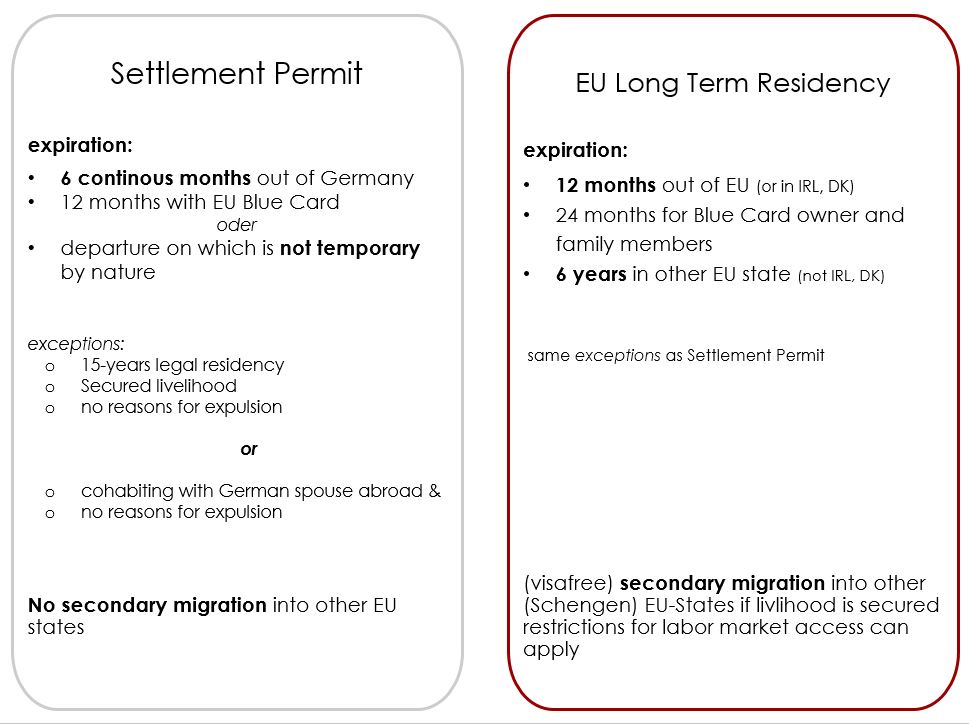 With an EU Long Term Residence Permit  issued by another EU member state (e.g. Italian soggiornante di lungo periodo – UE), you are not allowed to stay or work in Germany. However, you can apply for a German residence permit in accordance with § 38a AufenthG at the immigration authority.
This will be issued to you if your livelihood is secured. However, the immigration authority must obtain the approval of the Federal Employment Agency before you can take up employment. This will be granted if the working conditions are in line with local standards. You will need a specific employment contract for this examination. Since 18.11.2024, there has no longer been a check as to whether there are people with preferential rights on the labor market (so-called priority check or "Vorrangprüfung")!
Our Specialist in Immigration Law is Sven Hasse.